Matterport is amazing in its speed and intuitiveness in capturing a 3D space. Coupled with a 360 camera/scanner and the accompanying smartphone App, a user can quickly create the 3D model of the space. Its underlying system is based on a Photogrammetry framework to recreate the space and is (probably) guided by some machine learning algorithm that guesses accurately where the cameras are placed in relation to the 3D model. 
Matterport is definitely one of the leading Apps in this industry of virtual tours. Its smooth interface, speed and ease of use are definitely a strong attraction point. However, it does come with a price should someone want to expand their business using Matterport.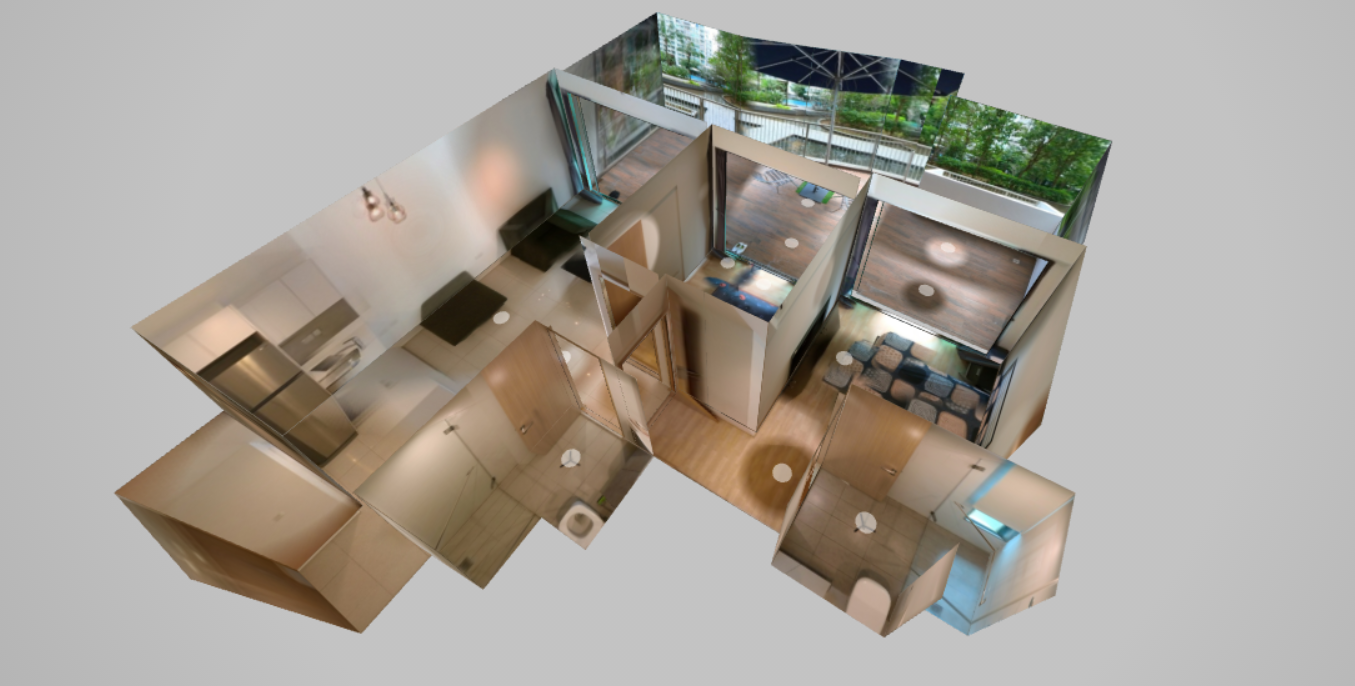 Metareal is a newcomer in this industry and serves as a potential competitor to Matterport. While it creates the same end product - Virtual Tour - it is very much different in its underlying system. Metareal is more "barebones" in a way that users have to create the 3D model themselves through the Metareal website. It does not employ a photogrammetry system to recreate the 3D model and instead relies on the user to input data on the dimensions of the room. Once the 3D model is manually created, the user have to manually apply the texture based on the 360 image that was uploaded. On top of this, the user will have the generate the 3D model for each room and compile it within the same editor on Metareal.
While this seems very tedious, it does have an advantage in creating highly accurate (probably even industry standard) 3D models of a space. Due to its high accuracy from the manual input, a user can even generate floorplans based on their model. This can be useful for architects, contractors or even homeowners that may see the benefit in having an accurate floorplan of a space. 
If given to a user who is skilled in creating such spaces on Metareal, I believe there would not be many issues in using this App in creating virtual tours. Metareal offers unlimited projects, BUT, it does have a limit of 1GB of storage for the pictures that are uploaded. While it sounds alot, 1GB can easily be taken up by a single project. This definitely affects the scalability of using Metareal as a main platform for virtual tours. In addition, the site suffers greatly from lagging issues especially while loading and editing the project. Unless this improves in the future, I do not see Metareal as a strong alternative to Matterport.
Written by Emir Hamzah Mustaffa in 2021